Disclaimer: The text below is a press release that is not part of Cryptonews.com editorial content.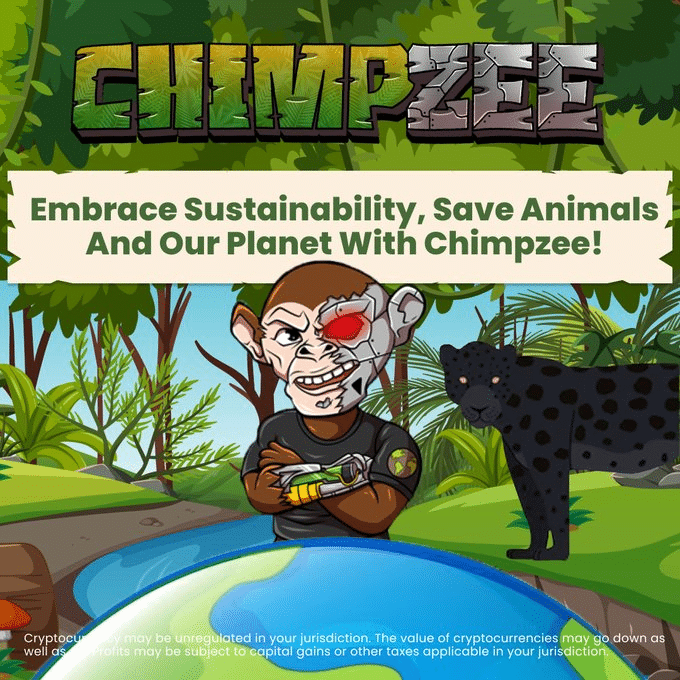 Hot new crypto sensation Chimpzee is moving toward the end of its presale. It has raised $1.7M out of its presale goal already. The token's high relevance in the meme coin and sustainability markets has led to a surge in presale traffic over the last few days.
Each Presale Goal is Accompanied by a Donation
Chimpzee aims to accomplish predetermined objectives on completing new presale milestones as an illustration of its commitment to wildlife conservation.
For example, the project has contributed to reforesting the Brazilian rainforest with the planting of 1200 trees, donated $15,000 to the conservation of a last herd of desert-adapted elephants, and planted 20,000 trees in Guatemala.
On reaching its last presale milestone, Chimpzee announced a donation to aid the forgotten animals in war-torn Ukraine.
CONGRATULATIONS! 🥳
CHIMPZEE ACHIEVES ANOTHER RAISE GOAL!

Chimpzee is going to make a donation to the Forgotten Animals to help save these forgotten animals from war torn Ukraine and burn another 1 Billion tokens tomorrow dropping the total supply to 36 Billion tokens!

The… pic.twitter.com/VmBixxrpZ8

— Official Chimpzee Project (@RealChimpzee) October 22, 2023
While donations are dedicated to the larger good, each milestone is also accompanied by a token burn to benefit early investors. For example, the last presale milestone led to the burning of 1 billion tokens, effectively reducing the total supply to 36 billion tokens.
It is a part of Chimpzee's ongoing effort to decrease the total supply of CHMPZ tokens. The burning mechanism is geared towards supporting favorable price dynamics for early investors.
The Fully Operational Chimpzee Shop Will Open Soon
A few days back, the Chimpzee Shop opened for exploration. It currently displays a variety of products like t-shirts, tank tops, and mugs that feature impactful messages that promote wildlife conservation and climate action.
With merchandise, Chimpzee aims to build a community of eco-conscious users and allows them to showcase their dedication to a greener future. The current version of the Chimpzee Shop is the first phase of a two-part opening.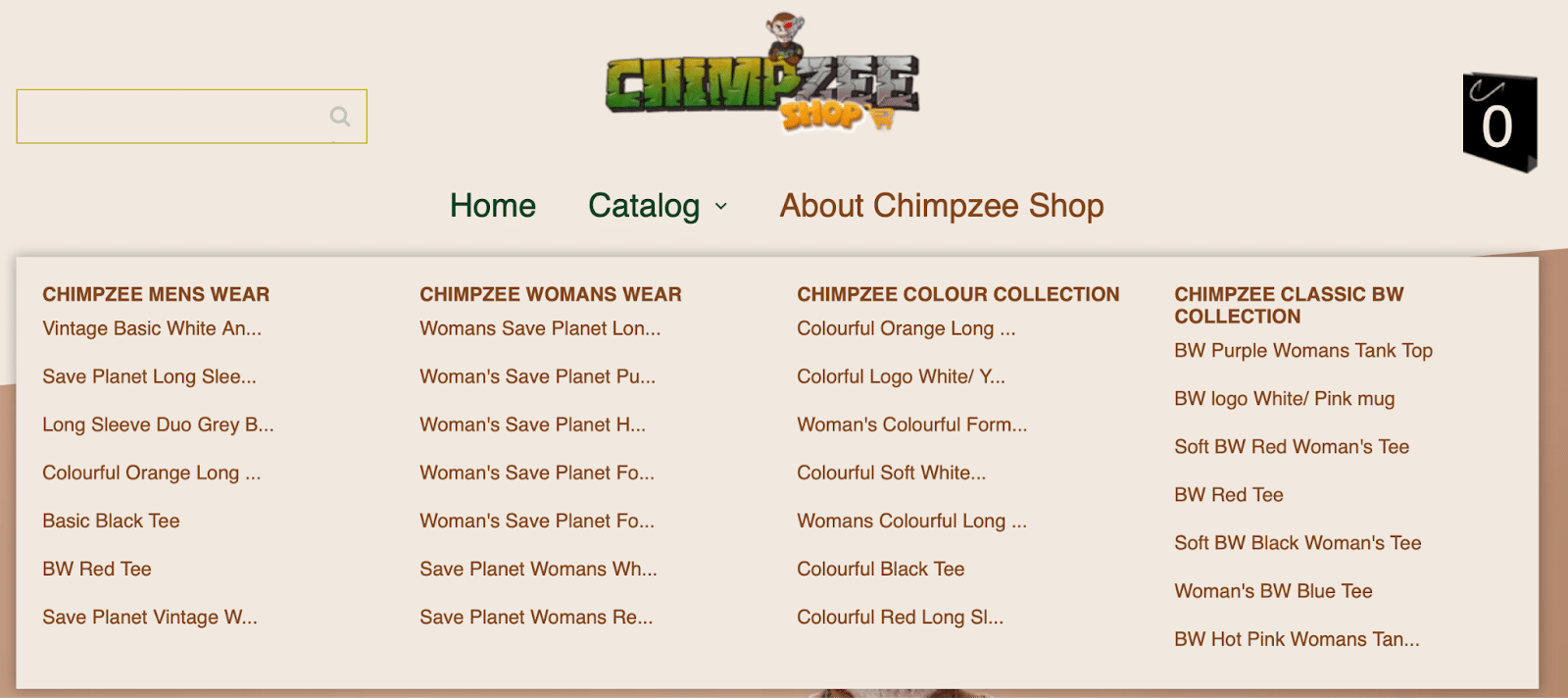 In this current phase, the functionality is limited to browsing the diverse merchandise on the website and creating personalized shop accounts. The purchase functionality is disabled as of now. But after quality control tests and final negotiations with the payment provider, the fully operational shop will go live where users can buy Chimpzee gear and earn CHMPZ tokens as rewards.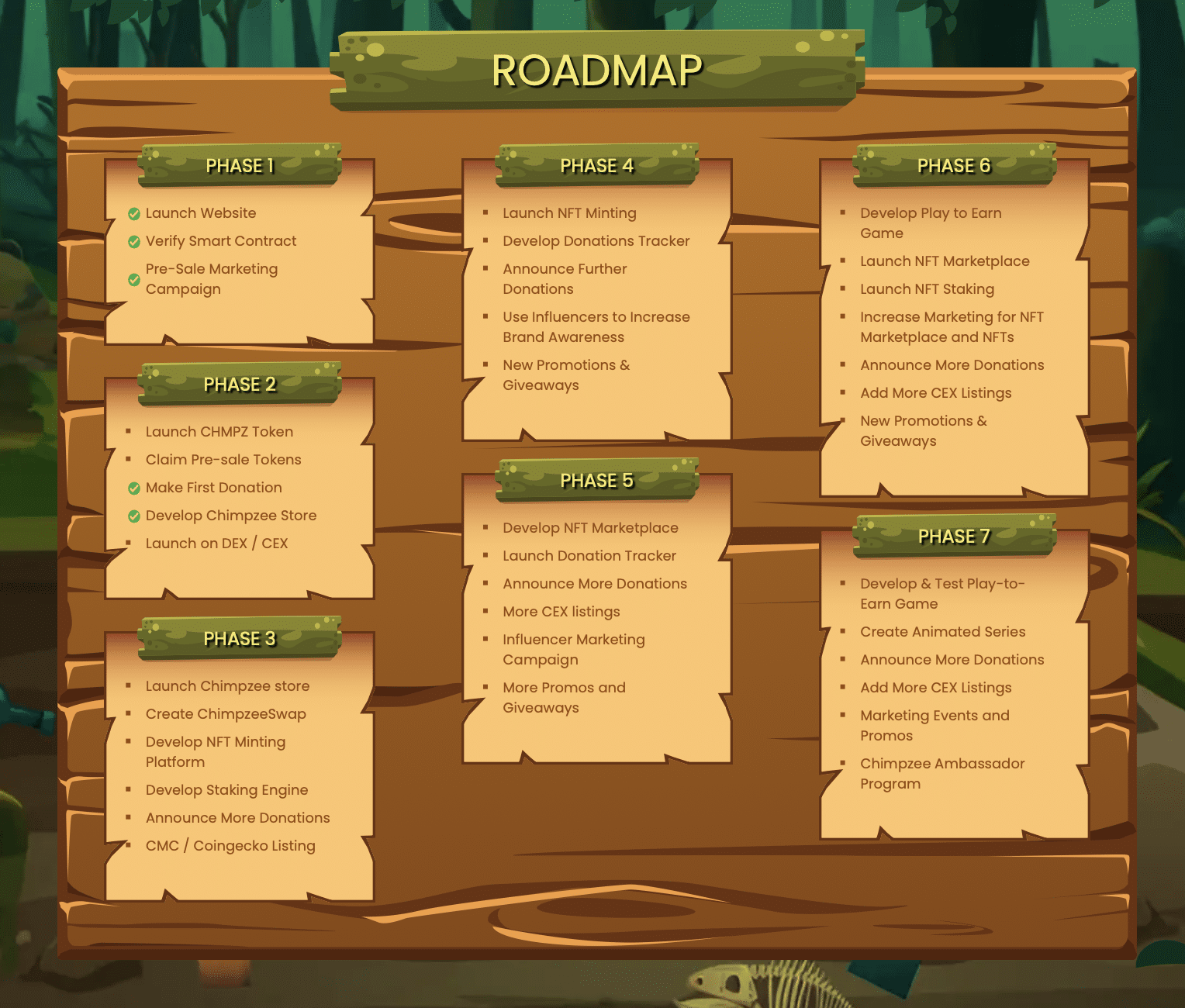 Wildlife Conservation With a Blockchain Twist
Chimpzee demonstrates a deep commitment to the cause of wildlife conservation and revolutionizes the domain by introducing crypto incentivization and blockchain tokenization into the equation.
It has designated a portion of its profits to support legitimate environmental endeavors, partnering with organizations like WILD Foundation, Rainforest Rescue, The Giving Block, and One Tree Planted to name a few.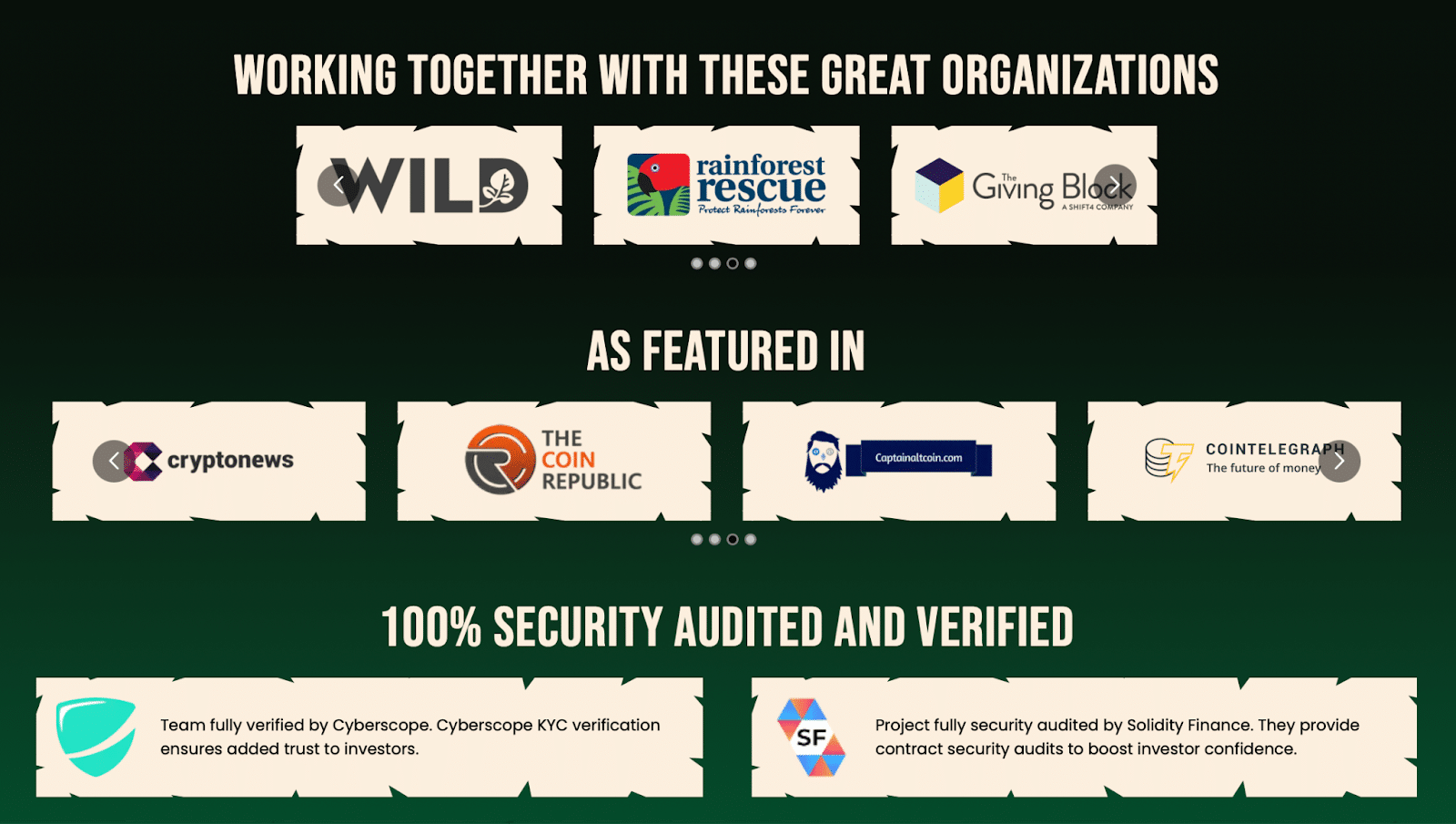 The executed initiatives as mentioned above have outpaced their planned roadmap.
As Chimpzee achieves new milestones in its ongoing presale, which has now exceeded the $1.7 million mark, the project will continue to contribute to more meaningful initiatives.
Another key pillar of Chimpzee is its reward system. In addition to staking, users can earn money from the platform by engaging with shop2earn, play2earn, or trade2earn platforms. They empower users to earn and track rewards.
One of these three platforms is the Chimpzee Shop. Within this ecosystem, users have multiple avenues to earn rewards beyond shopping, including participation in the Play-to-Earn and Trade-to-Earn sectors.
Environmentally conscious users can generate extra income while actively contributing to the conservation of our planet with Chimpzee. Chimpzee's NFT marketplace is currently under development.
Crafted to Combat Volatility
Chimpzee has launched staking and burning mechanisms to ensure the stability of its value appreciation even in the face of frequent market ups and downs. It is designed to encourage NFT Passport holders by offering the prospect of rewards. While burning gradually reduces the token supply.
Both enable early investors to maximize their benefits as the project continues to grow.
🔥Chimpzee just burned another 1 Billion tokens dropping the total supply to 36 Billion now!

We are going to announce our next raise goal this week and will put together a new press release to announce this achievement!

The Chimpzee Army united once again to help these… pic.twitter.com/mgUF2y5js4

— Official Chimpzee Project (@RealChimpzee) October 22, 2023
Limited Time to Acquire the Tokens
There are two core investment options on Chimpzee. The first of these is Chimpzee crypto tokens, which are used as payment and rewards within the ecosystem. The next is the Chimpzee NFT passports, which increase the earning potential of holders across the shop2earn, play2earn, and trade2earn platforms.

The presale of Chimpzee is in its last phase now. It will sell out in a few days, having raised $1.7M already. Early investors can grab attractive bonuses (up to 4X) and discounts during the presale.
To calculate the cost of your presale purchase, taking the bonus into account, please visit https://chimpzee.io/calculate.
Once the presale is over, the token will prove to be an expensive purchase as Chimpzee's meme coin elements can trigger its initial price action, anywhere from 10X to 12X.

Enter your email for our Free Daily Newsletter
A quick 3min read about today's crypto news!