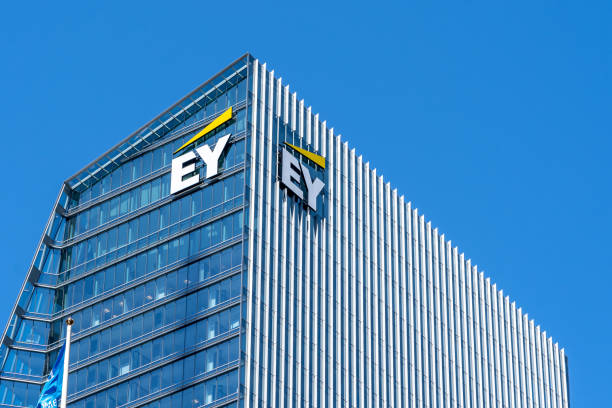 'Big Four' accounting behemoth Ernst & Young (EY) unveiled Tuesday that Fidelity Digital Assets, the digital asset arm of Fidelity Investments, has adopted EY's latest blockchain analytic tool.
Dubbed EY Blockchain Analyzer: Reconciler, the tool is available through EY Blockchain's Software as a Service (SaaS) platform. The "fourth generation" product will enable organizations to independently query on-chain data, enhancing internal risk management protocols.
Paul Brody, chief at EY Global Blockchain, stresses the importance of addressing robust internal risk management and operational excellence by cryptocurrency platforms to "instill trust among investors and regulators."
"EY teams are excited that Fidelity Digital Assets has selected EY Blockchain Analyzer: Reconciler to help them improve their internal risk management. The tool will provide an easy-to-use, web-based interface that allows their operations teams to query on-chain data for cryptocurrency data-related workflows."
By leveraging the blockchain tool, Fidelity will utilize capabilities such as analytical dashboards that identify transaction mismatches, wallet address balances and digital signatures.
"The digital assets market demands stringent oversight, and by incorporating this technology for extracting data from the public blockchain for internal risk management processes, we continue to reinforce our commitment to providing a secure and transparent trading environment for our customers," Michael O'Reilly, Chief Operating Officer of Fidelity Digital Assets noted.
The company noted that the development of the next-generation tool was a multimillion-dollar, six-year investment. Currently, EY handles Bitcoin, Bitcoin Cash, Litecoin, Ethereum, Ethereum Classic and Dogecoin blockchains.
The company looks to expand its support across additional chains depending on client demand and to support the evolving needs of clients, such as xpub Address Derivation, block explorers and staking, the release added.

Enter your email for our Free Daily Newsletter

A quick 3min read about today's crypto news!