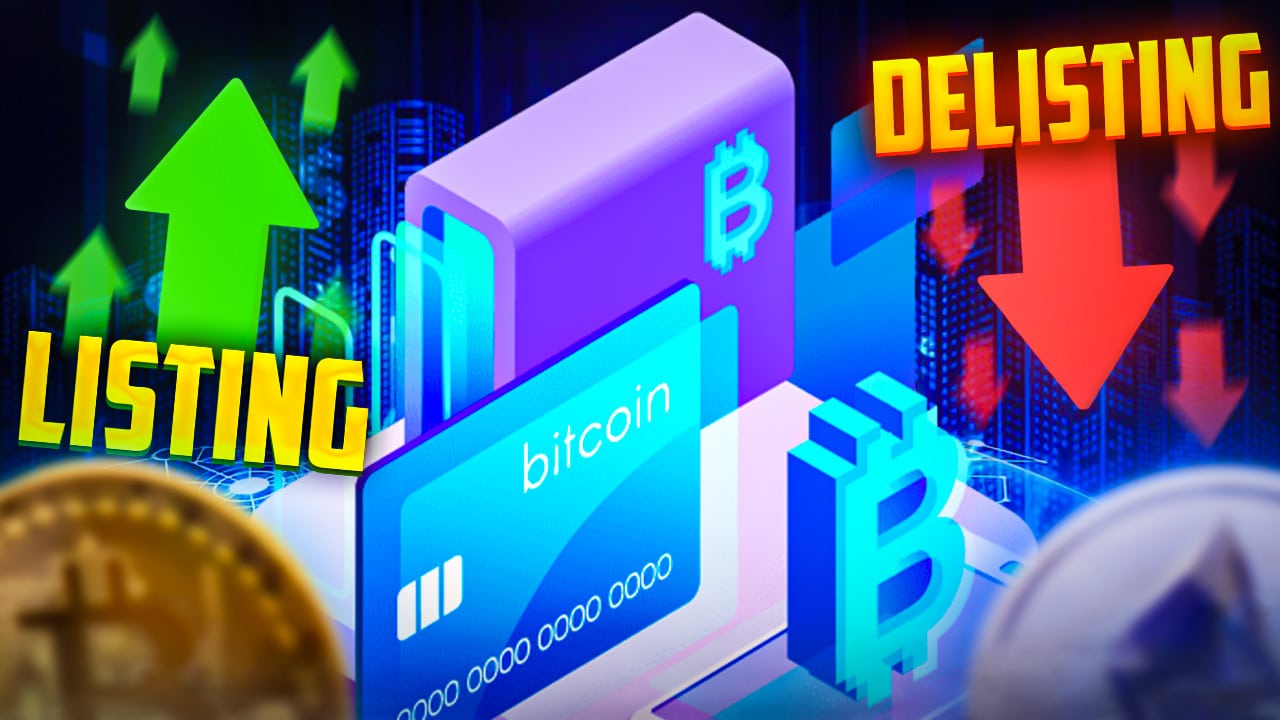 Here is our weekly collection of digital asset listing and delisting, trading pair-related announcements by crypto exchanges that we found last week and today.Have we missed something? Do you have information about new listings and/or delistings? Let us know here.
_________________________________________
Binance
Listings:
Celestia (TIA)
BitForex
Listings:
Metaus (MTU)
Rif (RIF)
GameBitcoin (GBIT)
Zetrix (ZETRIX)
BitMart
Listings:
Pikaboss (PIKA)
Pop Social (PPT)
Prometheumprodigy (PMPY)
Floxypay (FXY)
Zeebu (ZBU)
Joe Coin (JOE)
Tottenham Hotspur FC Fan Token (SPURS)
Real Smurf Cat (SMURFCAT)
Swiss Cheese (SWCH)
WALC (WALC)
UTIX (UTX)
Memeland (MEME)
Titan X (TITANX)
Auto Betting Coin (ABM)
Bitrue
Listings:
Mina Protocol (MINA)
Streakk Chain (STKC)
Celestia (TIA)
CoinEx
Listings:
ZTX (ZTX)
Sommelier Finance (SOMM)
Delysium (AGI)
DigiFinex
Listings:
Taboo Token (TABOO)
Tottenham Hotspur Fan Token (SPURS)
Celestia (TIA)
Memecoin (MEME)
FINEXBOX
Listings:
Dnero Protocol (DNR)
DToken (DTKN)
Gate.io
Listings:
Ark Ecosystem (ARK)
First Digital USD (FDUSD)
Celestia (TIA)
HTX
Listings:
Nakamoto Games (NAKA)
KuCoin
Listings:
Celestia (TIA)
KlubCoin (KLUB)
LBank
Listings:
Open Source Network (OPN)
TOKENFI (TOKEN)
Metaplanet Token (METAQ)
MEXC
Listings:
Klever Finance (KFI)
Game With Space (MOSPACE)
Genais (GAI)
Hype Meme Token (HMTT)
Crepe (CREPE)
GyroX (GX)
Makalink (MAKA)
Nerd Token (NERD)
Planet Hares (HAC)
Bitcoinist (BTCS)
Xchange (XTOKEN)
Next Gen Token (NGT)
Baby X (BABYX)
XPLA (XPLA)
Polygon Ecosystem Token (POL)
Zetrix (ZETRIX)
Floxypay (FXY)
Memecoin (MEME)
Hydranet (HDN)
Luxury (LUXURY)
Jinko AI (JINKO)
FimarkCoin (FMC)
FXDX (FXDX)
Synthetic Realities (SRC)
Celestia (TIA)
Pop Social (PPT)
Neoxa (NEOX)
VR Nexus (VRS)
OKX
Listings:
Tottenham Hotspur Token (SPURS)
Removed Trading Pairs:
FODL/USDT
CHE/USDT
INT/BTC
INT/USDT
PNK/USDT
MXT/USDT
SSV/USDC
DOT/ETH
COMP/BTC
UNI/ETH
KNC/BTC
ANT/BTC
MKR/ETH
XRP/OKB
CRV/ETH
LTC/OKB
SUSHI/ETH

Poloniex
Listings:
Nakamoto Games (NAKA)
Lockheed Martin Inu (LMI)
ETF (ETF)
ProBit
Listings:
DeXagon (DXC)
Galvan (IZE)
P2B Crypto Exchange
Listings:
Foster Artificial Intelligence (FAI)
Round Metal Coin (RMC)
Prometheum Prodigy (PMPY)
VinDax
Listings:
xRealm.ai (XRLM)
Nelore Coin (NLC)
WazirX
Added Trading Pairs:
ANKR/INR
XT
Listings:
Rootstock Infrastructure Framework (RIF)
QGold (QGOLD)
Nakamoto Games (NAKA)
Floxypay (FXY)
Krest (KREST)
AIA Chain (AIA)
Everdome (DOME)

Enter your email for our Free Daily Newsletter
A quick 3min read about today's crypto news!