The Solana Price Has Rallied More Than 50% In The Last Week – Here's Why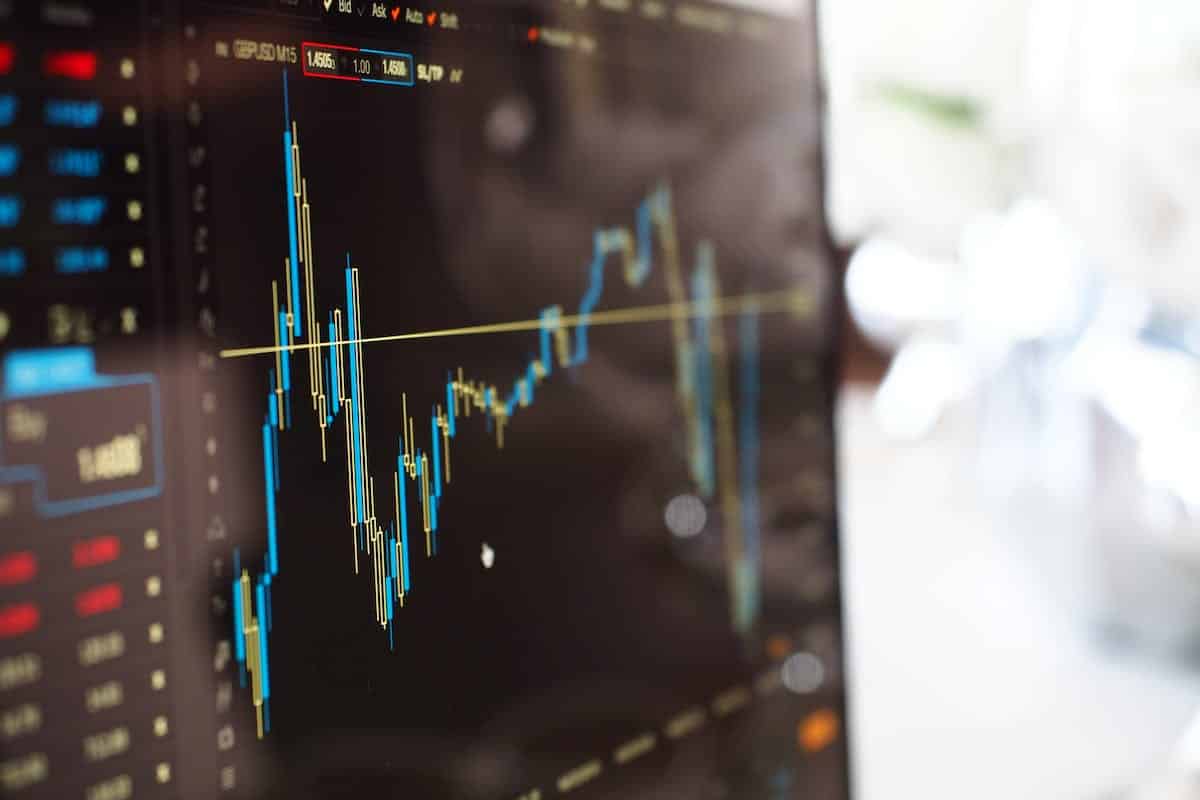 The solana price has climbed sharply this week, rallying over 50% in a matter of days.
The cryptocurrency rose to as much as $46.97 around 2:45 p.m. EST, according to Coinbase data provided by TradingView.
This price compared to the value of roughly $31.26 it fell to on Saturday, additional TradingView figures show.
The chart below depicts these price movements: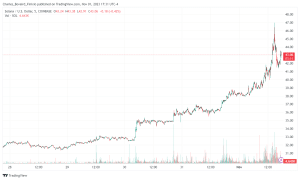 When explaining these latest price movements, analysts who contributed input for this solana price article highlighted a range of variables.
VanEck Report Fuels Upside 
Several market experts pointed to the recent VanEck report on solana as helping push the digital currency higher. The report, titled "VanEck's Base, Bear, Bull Case: Solana Valuation by 2030," modeled a situation where Solana was the first platform to host an application that brings on "100M+" users.
"We assume SOL monetizes at only 20% of ETH's take rate and achieves less than half of ETH's market shares due to a fundamental difference in community philosophy," the report added.
"We see a credible path to $8B in revenues for SOL token holders by 2030," the document also stated.
Armando Aguilar, an independent cryptocurrency analyst, spoke to this situation.
"The main driver of price momentum has been VanEcks in-depth analysis report on Solana," he stated.
Joseph Nemelka, Head of Growth/Partnerships for Aark Digital, also spoke to the matter.
"The VanEck report was definitely a big driver of this move as many traders are following that analysis." said Nemelka.
Revived Interest In Crypto
Another key development that analysts cited was a shift in the mindset of investors, one that caused them to pay closer attention to the digital currency space.
Brett Sifling, an investment advisor for Gerber Kawasaki Wealth & Investment Management, weighed in on this matter.
"Solana has likely benefited from the renewed interest in crypto recently, as Bitcoin kicked off a rally that spilt over to other alt coins like SOL," he stated.
Jacob Joseph, Research Analyst at CCData, also offered his perspective, referring to "the renewed interest in crypto (partly due to the ETF rumors)."
Solana Moves Out Of FTX's Shadow
One analyst highlighted the substantial impact that FTX's failure had on Solana, and also spoke to its ability to recover from such a setback.
"Solana also suffered heavily following the collapse of FTX, considering the connection between the exchange and the token," said Joseph.
"Now these concerns have, for the most part, subsided, and market sentiment is picking up, Solana is starting to attract the attention of market participants once again," he claimed.

Enter your email for our Free Daily Newsletter
A quick 3min read about today's crypto news!